.151
2021 Industrial Peepshows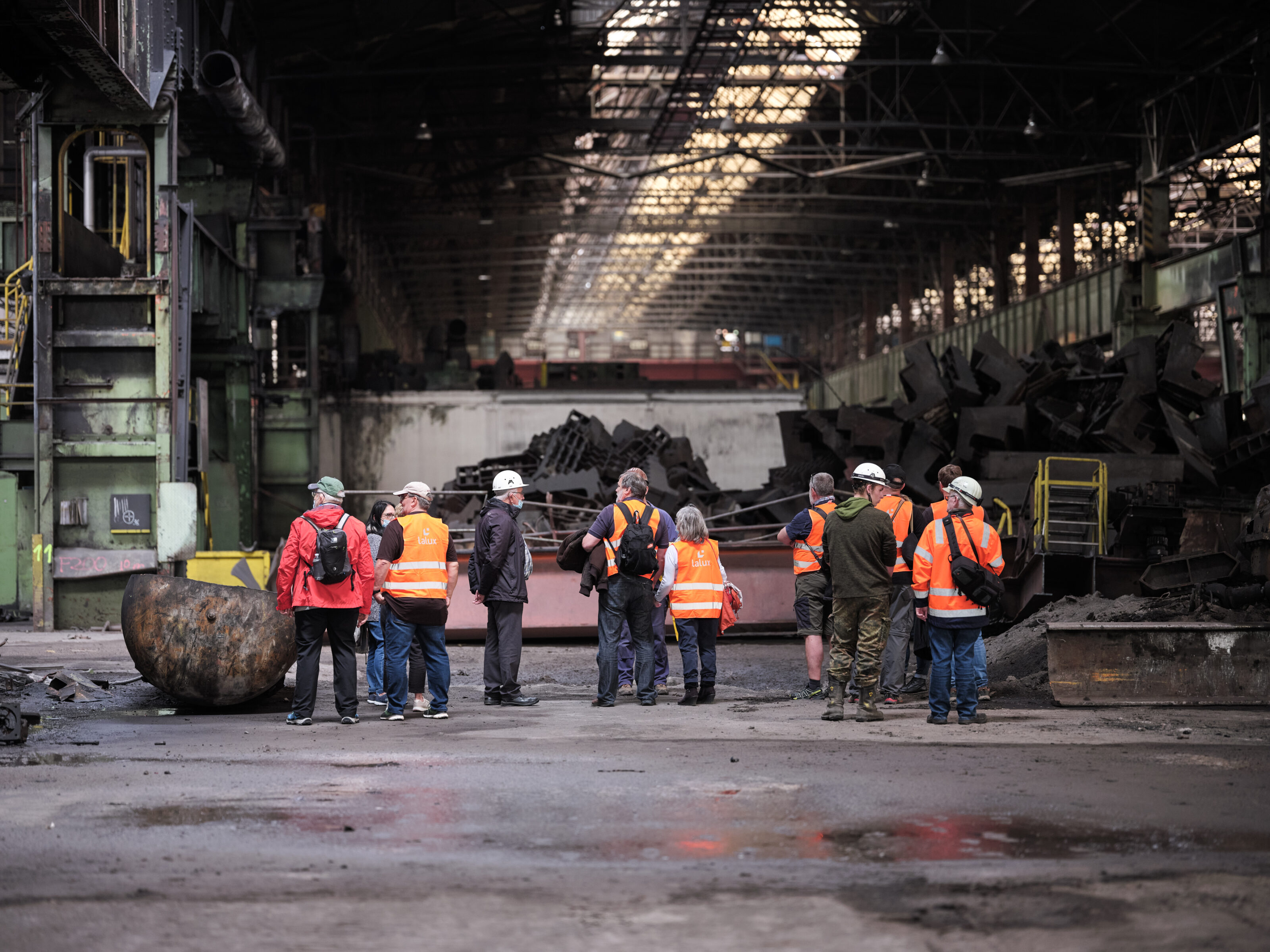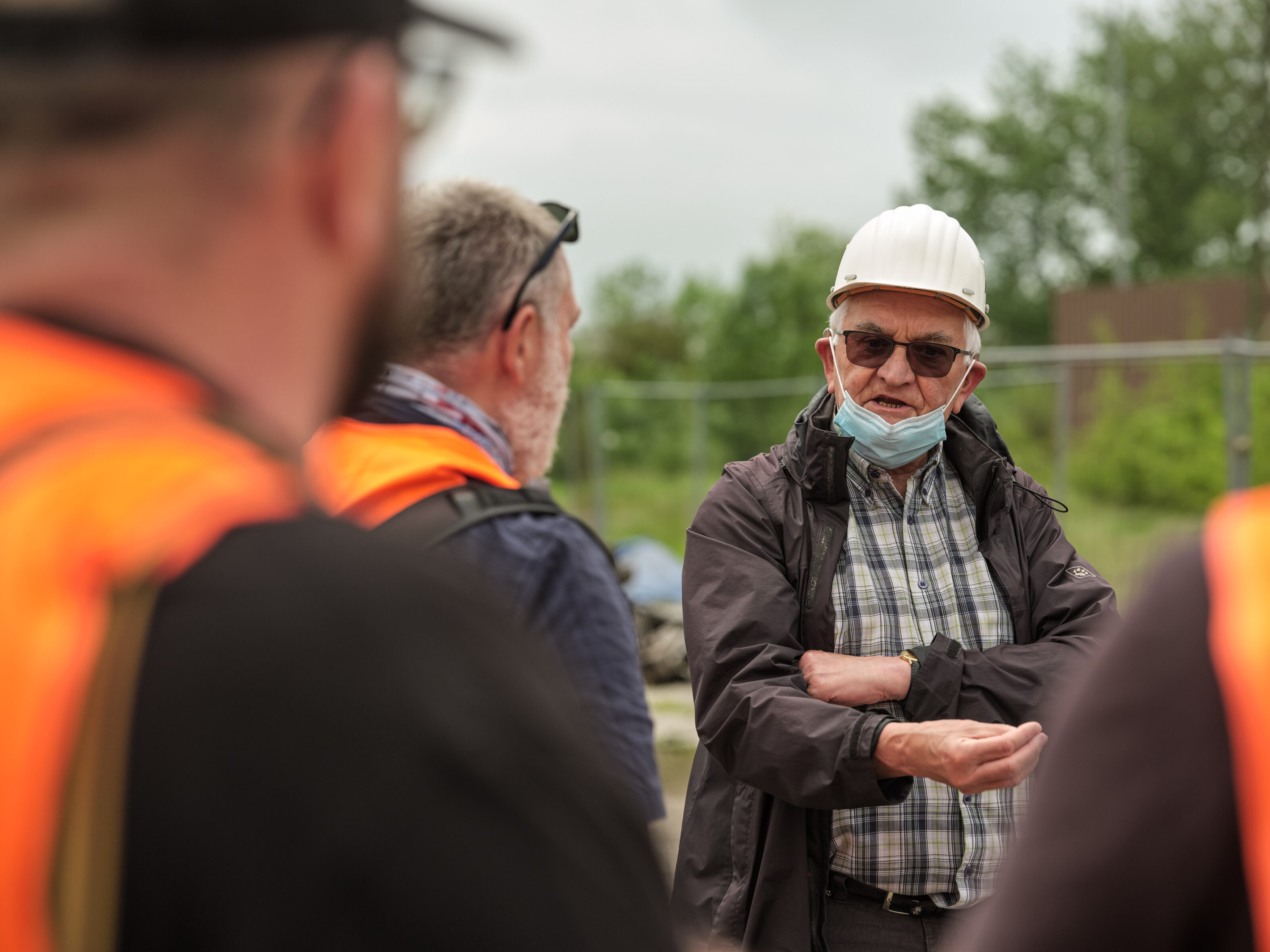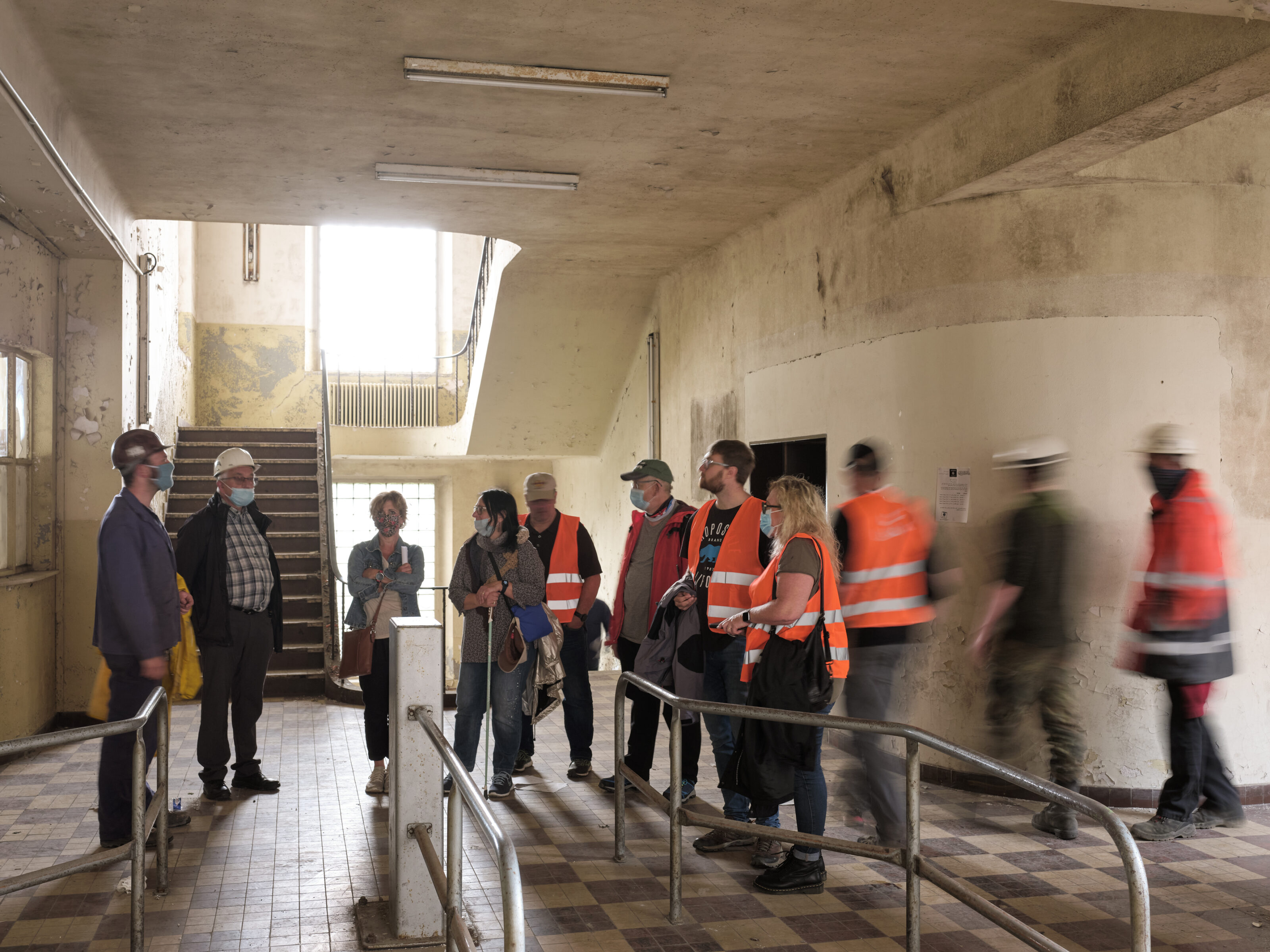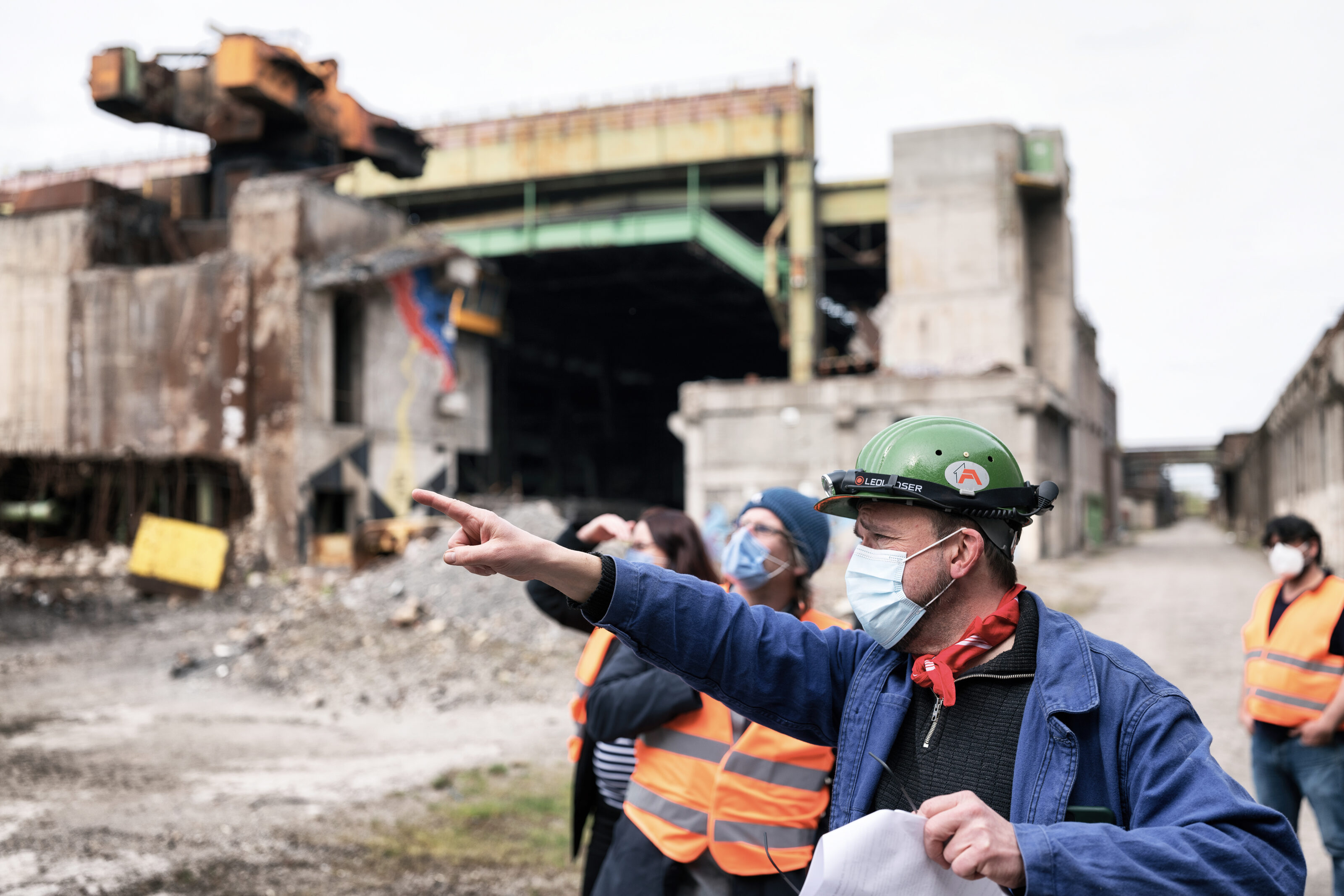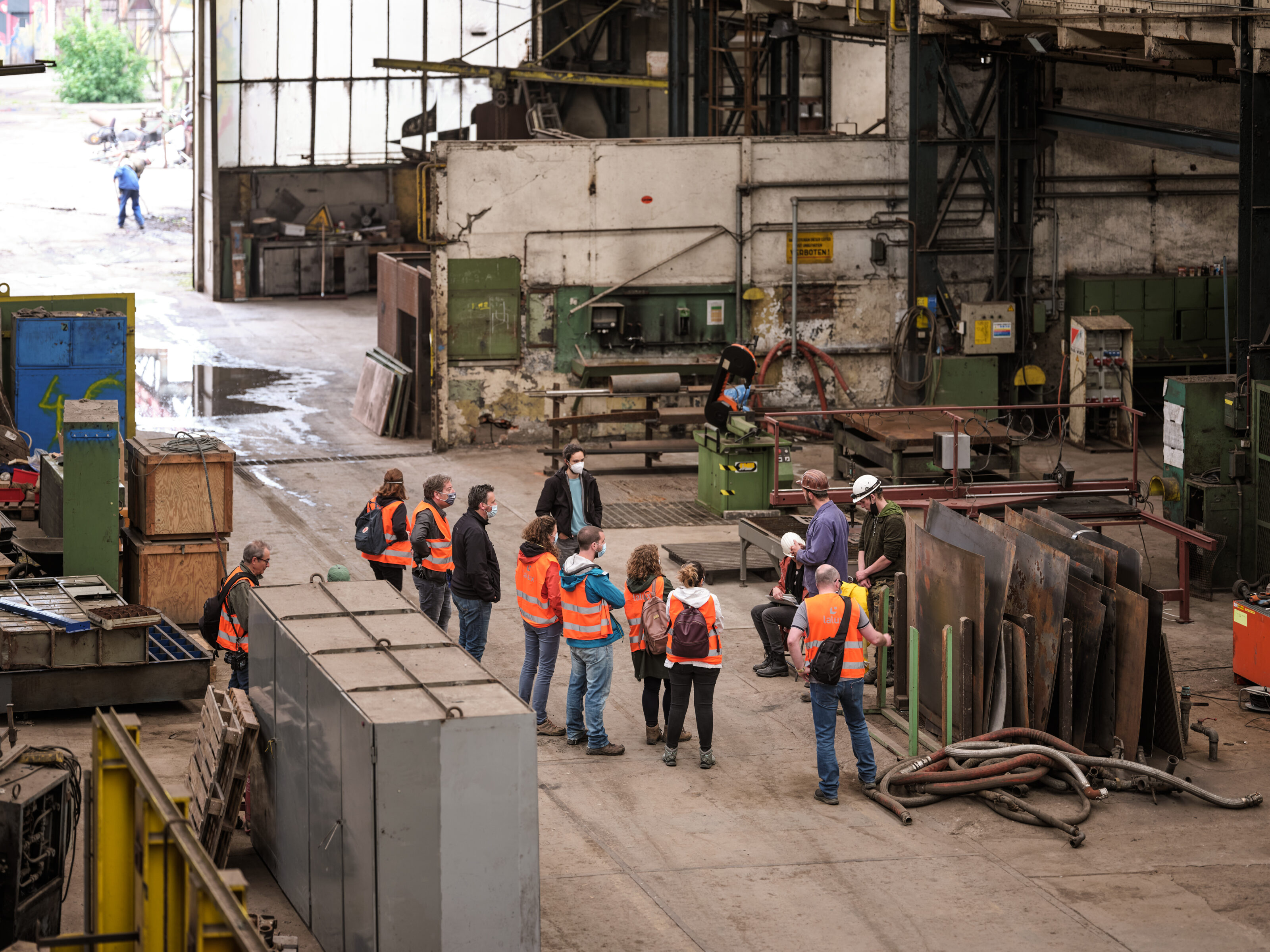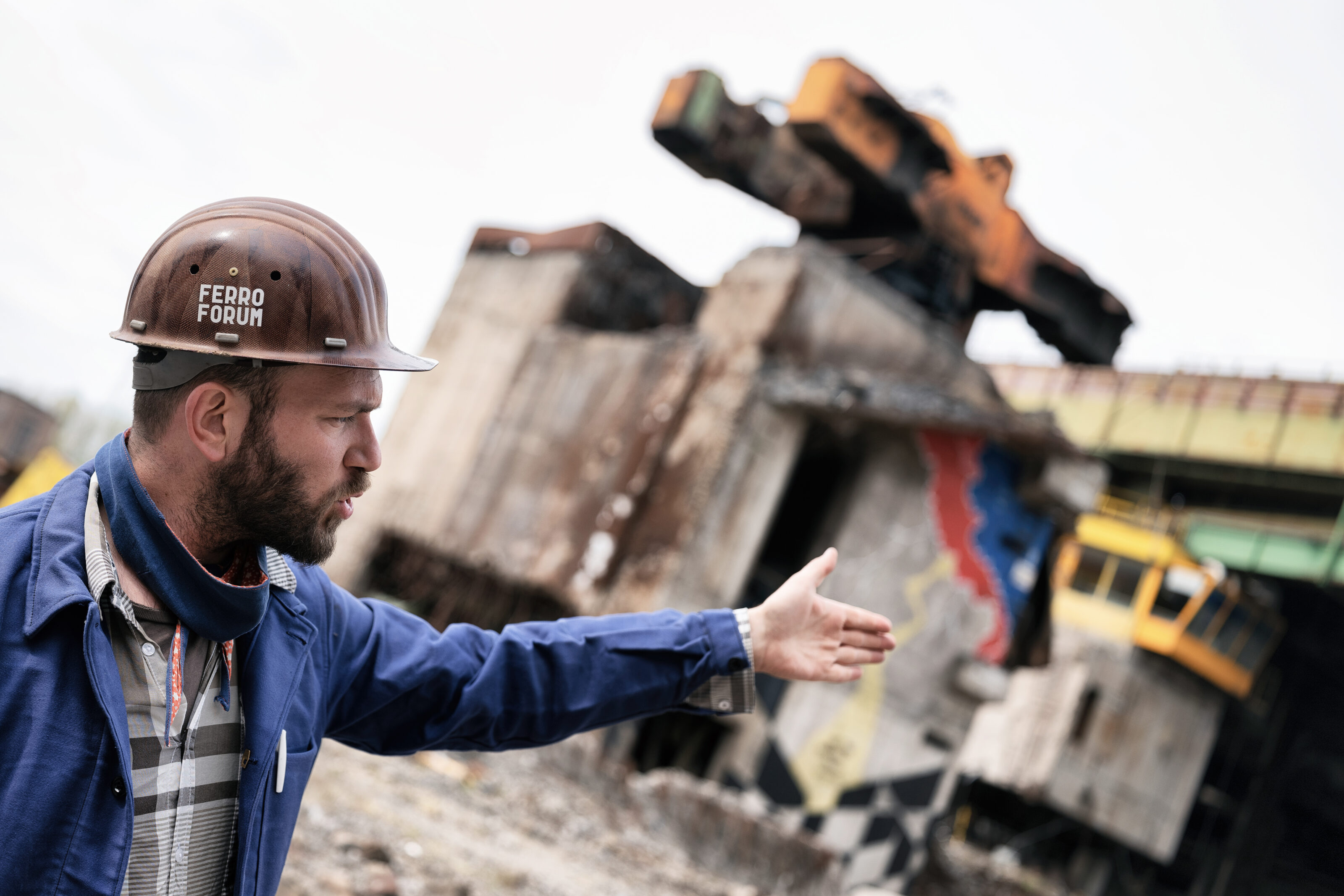 Photos @ Romain Girtgen, Emile Hengen
Wat ass hannert dem Ratelach?!
The 2021 season at the FerroForum focused on a series of visits to explore unknown territory, perplexing wasteland and a forbidden city… We invited our public to spend time wandering through the remnants of this former steelworks currently being transformed into the future Quartier Alzette neighbourhood.
We set off from the Kulturfabrik, the first stop on our visit was to meet our colleagues at the Schmelzaarbechtermusée (steelmaking museum), for a brief introduction to this field.
Next, it was off on an exploratory tour that featured technical and historical stories and explanations. Walking through the wasteland's secure zones gave us a freezeframe of current progress on the site.
With great pride, we then welcomed our visitors to the former Atelier Central, today FerroForum's HQ, located in the heart of the site. Dating back to 1913, this hall covers approximately 3,000 m2, and from 2022 will house all the components of our project: the Atelier, Ressourcerie and a refreshment area.
On the way back we stopped off again at the Kulturfabrik, where good use was made of their Summerbar to slake our thirst after all the dust.
To bring a season of "sold out" visits to a wonderful close, the final edition took place in September 2021, in partnership with our neighbours at the Kulturfabrik: this special "Industrial Peepshows 2021" edition ended with a concert in the Atelier Central given by the Belgian band "Under the Reefs Orchestra".
https://kulturfabrik.lu/event/peep-show-feat-under-the-reefs-orchestra