Theater
"Doheem – Fragments of intimacy" by ILL asbl
D'Biergerbühn vum Theaterkollektiv Independent Little Lies presentéiert:
En Theaterowend an enger Industriehal – PREMIÈRE!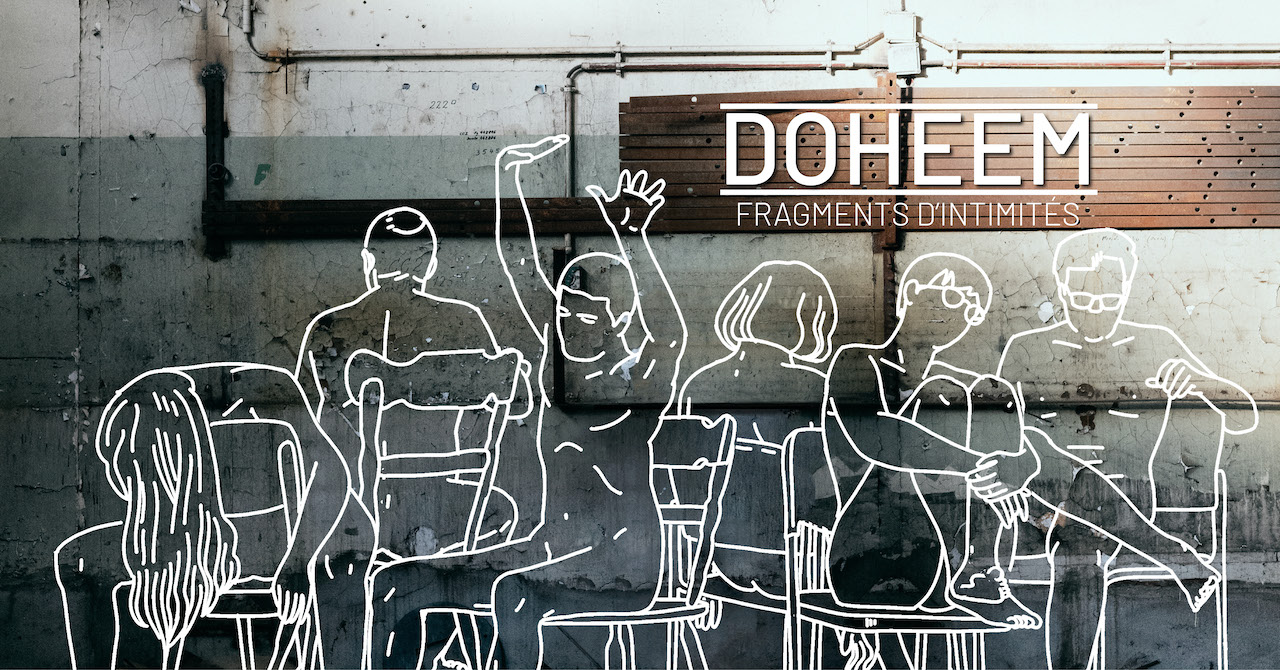 DOHEEM – Fragments of intimacy shows and feels several forms of refuge and wounds, of being together, of being alone, next to others, far from others, with others. Our houses no longer have shapes, our houses are too small, our houses are too big, they are bare, they are full. They are not. The walls are breaking down and we are where the known and the unknown meet.
A: Ass dat hei bei dir ?
B: Jo, vläicht.
A: Dierf ech erakommen ?
B: Jo, sëtz dech roueg.
A: Da bleiwen ech e bëssen hei.
B : Jo, awer just kuerz, da ginn ech erëm.
Based on a work of exploration of the stripped and immediate stage presence, the citizens of the participatory scene Biergerbühn in collaboration with the artistic team of ILL propose an investigation on belonging, proximity, distance and bond. In an industrial space where song, movement and speech coexist, the piece unfolds three scenes that plunge us into different intimate tones.
Op lëtzebuergesch et en français
Research, concept, staging and pedagogical supervision: Elsa Rauchs, Claire Wagener
Stage assistant: Sandy Artuso, Anne Klein
Scenography : Architekturkollektiv AKT
Video documentation : Anne Schiltz
Musical concept : Catherine Elsen
Voiceover : Sarah Klenes
Costumes : Michèle Tonteling
General management : Marc Thein
Lights : Steve Demuth
Sound : Kevin Hinna
Production : Jill Christophe
Coordination Biergerbühn : Sandy Artuso
With Marc Baum, Frédérique Colling, Jérôme Michez, Jacques Schiltz, Claire Thill, Anouk Wagener and the citizens of Biergerbühn : Beatriz Abreu, Martine Berna, Alessandra Forgiarini, Shariel Baptista Fuentes, Geneviève Hengen, Marie Mathieu, Louise Muller Evangelista, Ruth Reicher, Nadine Wagner
In collaboration with the Brass Band of the Esch Conservatory under the direction of Claude Schlim
Shows:
02.07.2022 9:00 pm
04.07.2022 9:00 pm
07.07.2022 9:00 pm
11.07.2022 9:00 pm
12.07.2022 9:00 pm
15.07.2022 9:00 pm
16.07.2022 9:00 pm
At the Atelier FERROFORUM – Central Workshop of the former Steelfactory in Esch-Schifflange
Schifflange Portal Access (crossing Rue de Lallange – Rue du Moulin)
A production of Independent Little Lies – ILL in the framework of Esch2022 European Capital of Culture. With the support of the City of Esch-sur-Alzette, the Ministry of Culture and the Œuvre nationale de Secours Grande-Duchesse Charlotte. In collaboration with the FerroForum.
Date

02.07.2022

Timing

21:00-22:30

Status

Available

Price

20€, 8€ (tarif réduit), 1,50€ (Kulturpass)

Location

FerroForum - Zentralatelier
Ancienne Usine d'Esch/Schifflange

Organization by

Independent Little Lies asbl

E-Mail address

tickets@ill.lu